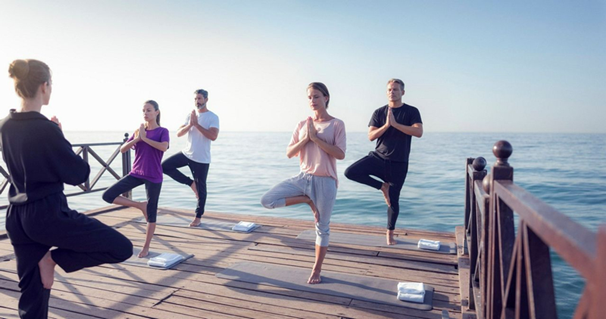 How to Choose the Right Retreat
Choosing the right retreat for ourselves can sometimes be a tougher decision than we think. We first have to think about what we'd like to get out of our retreat, whether it be to lose some weight, relax and unwind or even try a new sport, we'll have to choose which goals and benefits we'd love to reach for. But this is just one element of our retreat choosing equation. We have to think about where we want to go, when we want to do it, for how long as well as how it will fit into our busy schedules. From this, we know that choosing the right retreat may not be something we can decide on overnight, which is completely fine! Here we will go through 6 ways that you use to decide on the perfect retreat and ultimately how you can make the most of it!
1. The Location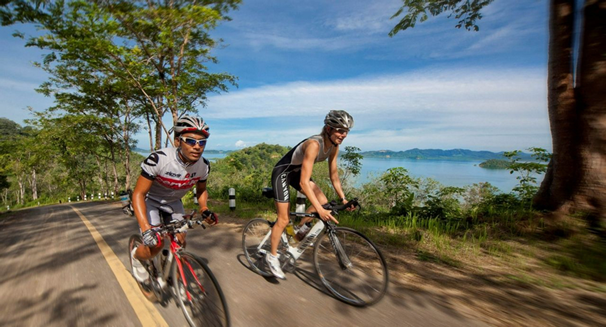 The location for a lot of people can be the most important aspect of their retreat. How far would you be willing to travel? Would you be looking to stay local in the same country, fly a shorter distance or a longer distance?
You don't necessarily have to have a specific location in mind, but think about what you'd like your surroundings to be like… Would you like to be able to climb tall mountains, enjoy the sun more, or even have access to nearby conveniences such as hiking trails, gardens or shops?
Also, before impulsively picking a location you like the look of, think about any local culture and customs you may have to adapt to. What will the food be like there, it may be the retreat will be serving local organic produce which might not be for everyone, so make sure to do some research!
2. Type of Retreat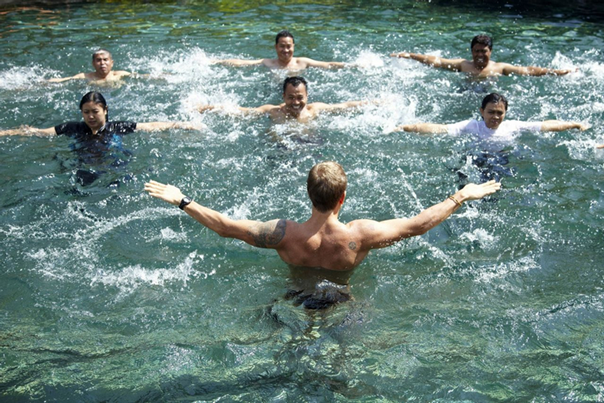 Since there is such as vast range of retreats and locations out there, you have to get some clarity in terms of what wellness approach you'd like to opt for.
It may be that you're interested in switching off from work and bettering your mindfulness on your retreat, in this case you would probably want to look at yoga, meditation or spiritual retreats. Or if your keen to continue to pursue your passion for fitness, a retreat with an active itinerary would be worth looking into.
Are you looking for a shorter weekend retreat for example, or a longer week to two-week retreat? You might want to think about how long it might take you to reach your desired goals, do you think you could reach them over a shorter stint? Or do you think you'll need longer?
The most beautiful part of a retreat in my opinion would be that it's the perfect catalyst to let go of all the stresses of everyday life. However you choose to let go is completely up to you, treat your retreat as an escape… Which retreat will take you to that special place and allow you to feel content escaping from daily routine? This can be a great way to think whilst choosing your retreat!
3. Best Time to Go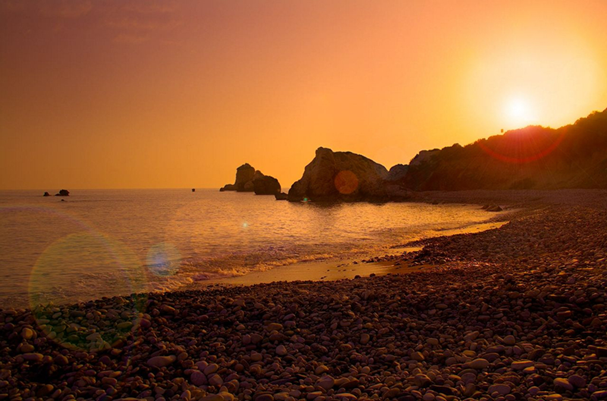 Choosing which time to go on a retreat is also a very crucial factor for choosing the right one for you. This can be dependent on several factors including weather for the region you're looking to visit and holidays.
Wherever you choose to visit, make sure you do some research into what the weather will be like in each season. You may find you'd prefer to go somewhere during spring rather than summer due to storms, intense heat or tourist popularity.
If it's the UK you're wanting to have a retreat in, will it be rainy, sunny, windy… You might want to look into which weeks or months have the better weather for your desired retreat.
Another factor you might want to keep in mind are holidays or cultural holidays that the country you're visiting may have at certain times of year. Will shops or landmarks be closed? Will it be busier at the time or even quieter to travel around these times?
4. Travelling Alone vs With a Friend/Partner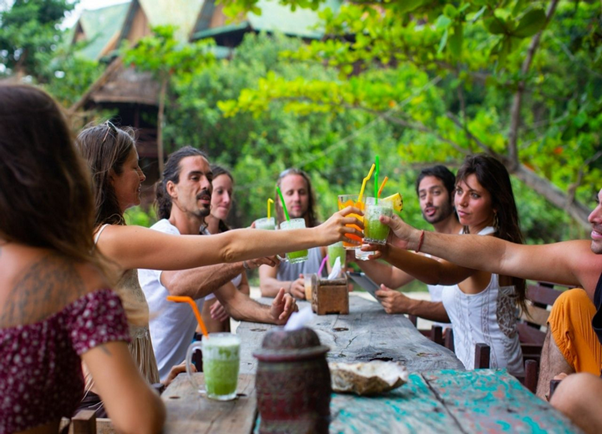 Choosing whether to go on a retreat by yourself or with company can prove to be the deciding factor in the retreat selecting process.
If you choose to go with a friend or partner, you can sometimes find things like accommodation or food costs can come at a discounted price. Travelling together can also have many other great benefits including having motivation for each other to push for those healthy goals, having someone to support during the day. You'd also make some amazing memories which you both can look back on with a smile.
On the contrary, if you choose to travel alone, this could prove to be a profound experience for you. You can get to know yourself better, push yourself and learn what you personally can achieve. You'll be able to meet new friends, from all over the world with all sorts of amazing stories to tell. Yes, it may sound scary at first, but I think you may find it'll be a life changing experience for you!
5. Your Budget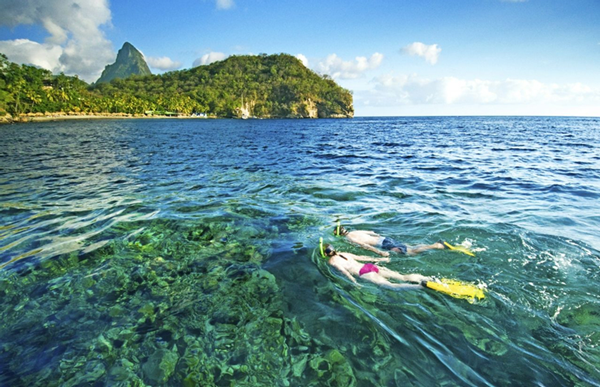 Your overall budget for a retreat probably would be the first thing you look at before delving further into anything at all.
Although it may seem that you have to spend an arm and a leg on your ideal retreat, this isn't necessarily true! There are all kinds of retreats out there which account for every type of budget. You'll find that if you do a little digging, even if you might not be able to afford your dream retreat this time around, there could be a retreat with a similar itinerary but just in a different location for example.
Linking back to our previous point about choosing the best time to go, you may find it'd be cheaper to go to the destination you want to go to at a different time of year. It may be more expensive during peak season, but cheaper around New Year or spring, depending on your chosen destination.
6. The Retreat Leaders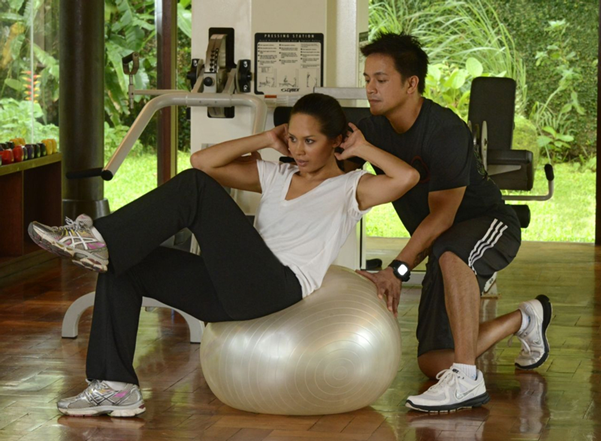 When choosing your retreat, it's very important to know who will be leading it. Important questions to ask yourself would be, what kind of qualifications do the leaders have? What is their experience background? What could they do for me on my retreat?
Another crucial question to ask yourself is will they give off the vibe and energy that I'm looking for? This is important to know how you might get on with the leader and how they might respond to your needs.
Some ways that you could find out more about the leader beforehand, are taking a look at their social media or their website. Even if you have any questions, send them a message or an email and they'd be more than happy to oblige. Trust your gut! If you sense a valuable connection, go for it!
Choosing the right retreat is a big decision. At the end of the day, it's your time and money that you're spending to try and reach your highest wellness aspirations. So, it's not a decision to be taken lightly! Making sure you've made the right decision is very important so that it gives the confidence and motivation to pursue your healthy goals. After all, our mental and physical wellness are the most important things in our lives, so doing what's best for you is what's going to give you that extra push to make sure it's at its best, is a big choice!
Talk to our Retreat Away Specialists today to discuss tailor-making your ideal wellness retreat, you can call us on 0203 6375994 or fill in our enquiry form here.